THE VIGILJOCH – NATURE IDYLL AT 1,743 meters
The car-free and family-friendly Vigiljoch nature reserve is just six minutes away from everyday life. A trail network of more than 100 km leads hikers and bikers through quiet forests, over larch meadows and alpine pastures, at all times with a view of the Dolomites and the Alps.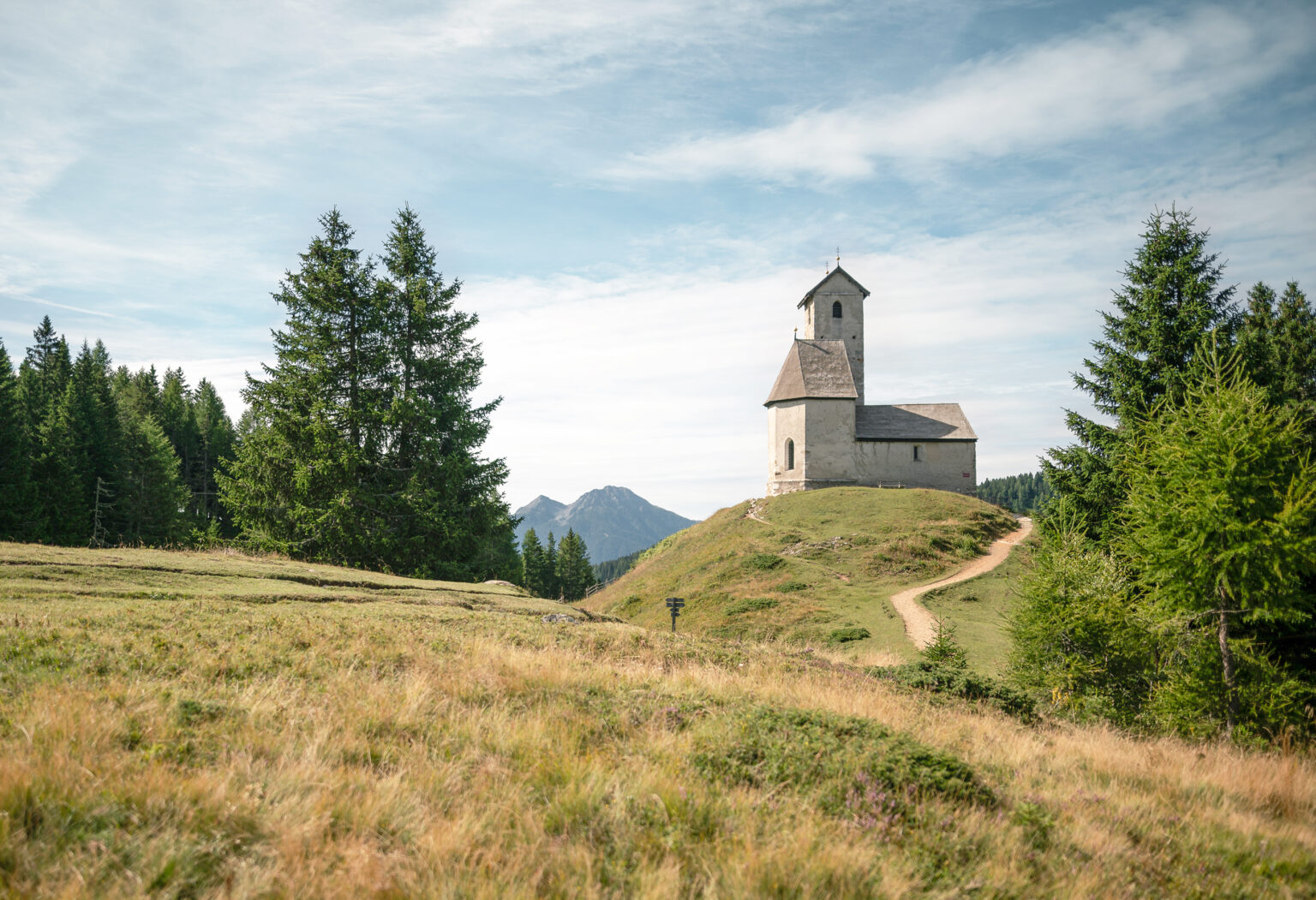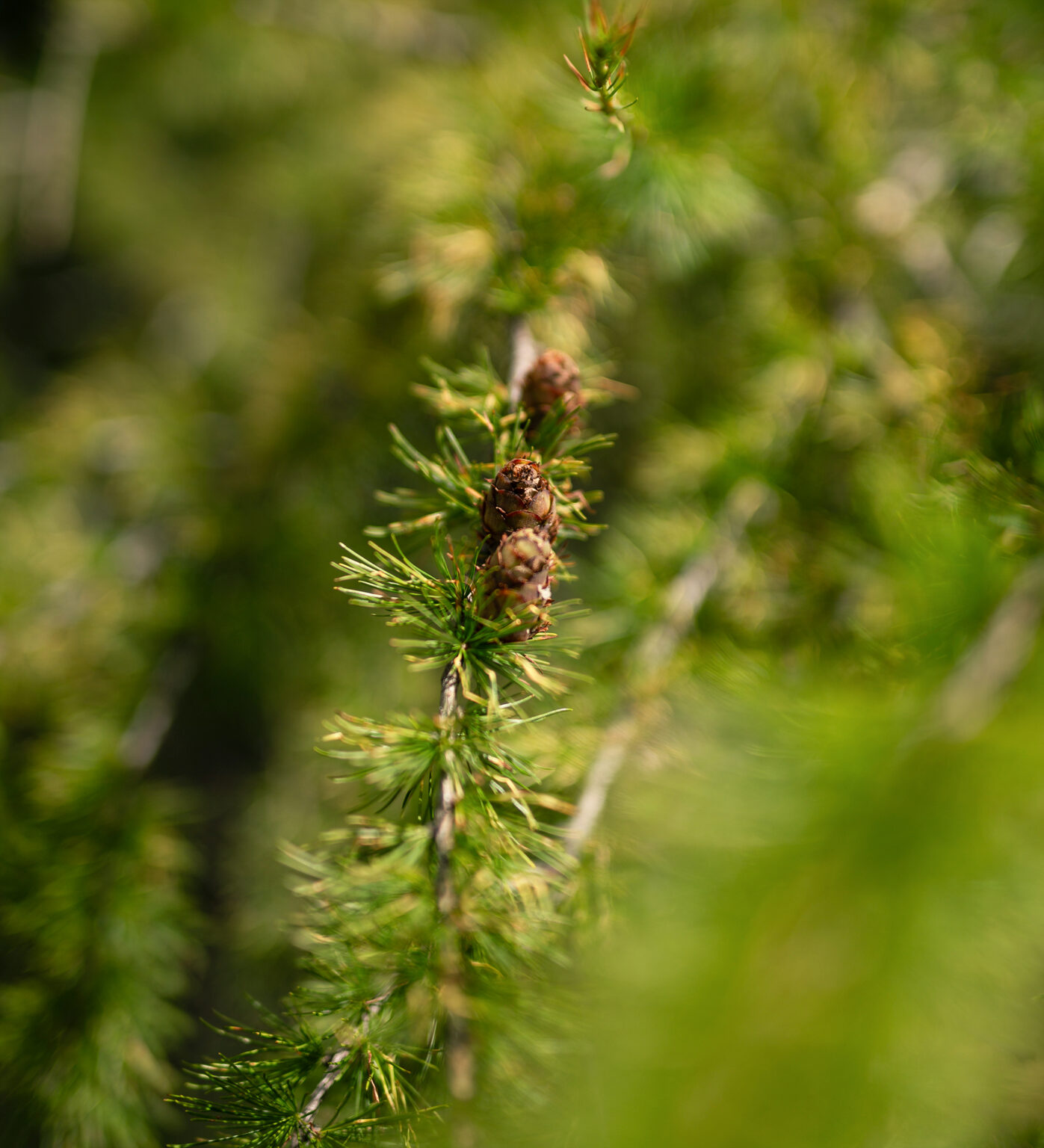 UNDISTURBED NATURE
Respectful interaction with nature has always been a matter very close to the heart of the Vigiljochers. Where nature is allowed to unfold its unwavering rhythm, it enriches forests and pastures, streams, lakes and moors with a wide variety of plants and animals. Crocuses start blooming on the Vigiljoch at the end of winter. They light up the spring-like alpine meadows in white and purple. The approaching summer is heralded by wide carpets of alpine roses, followed by mountain anemones, and thimbles. The gentian, which is particularly easy to see from the chairlift, adorns the meadows with bright blue dots. Wild orchids bloom in the immediate vicinity of San Vigilio Church. A few minutes away on foot is the "Schwarze Lacke" – a natural biotope that provides a valuable habitat for frogs, dragonflies, fish and newts. A constant companion on the Vigiljoch is the scent of the larch, which, with its changing carpet of needles from soft green to strong orange, contributes to the magic of the Vigiljoch.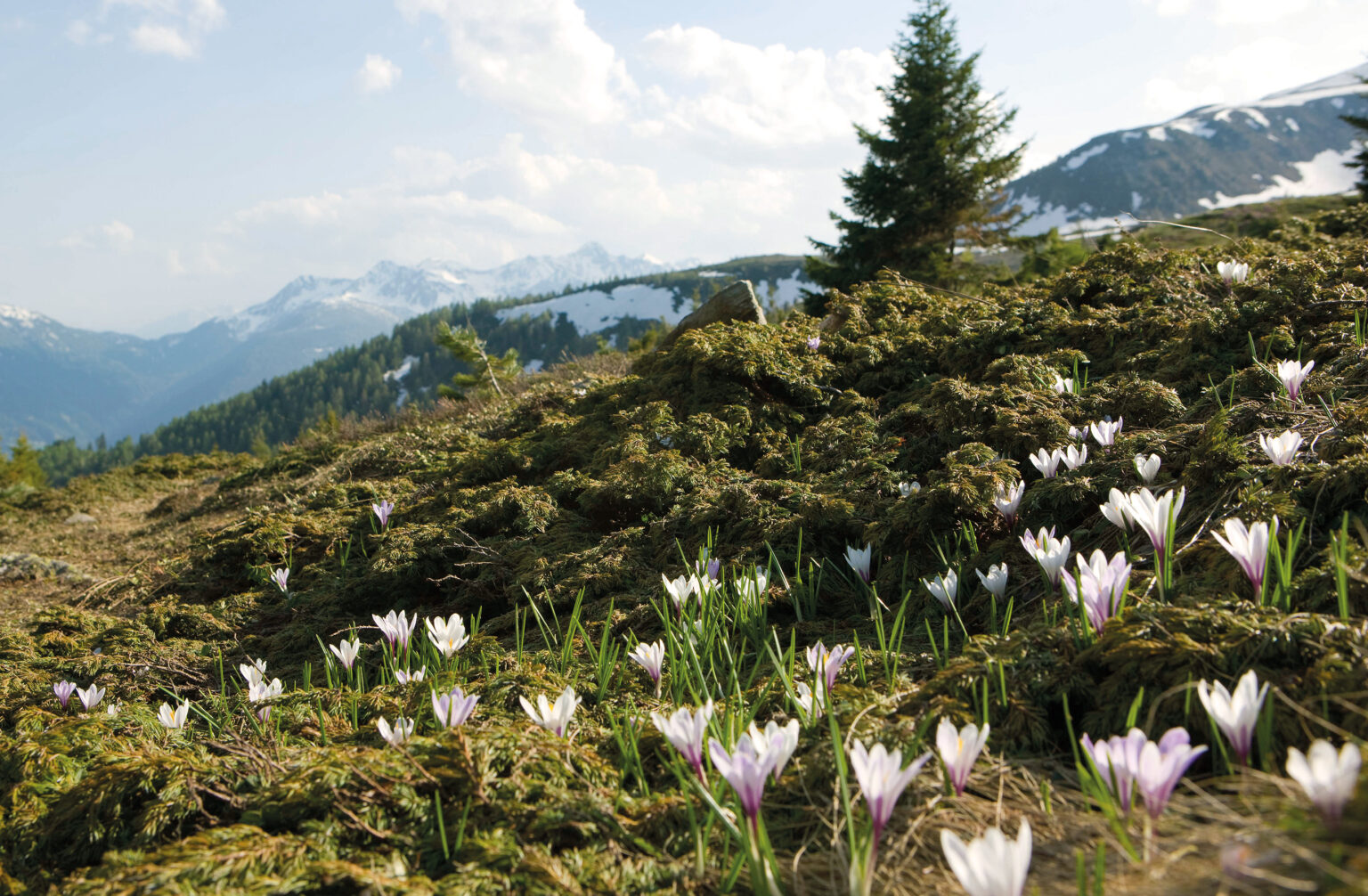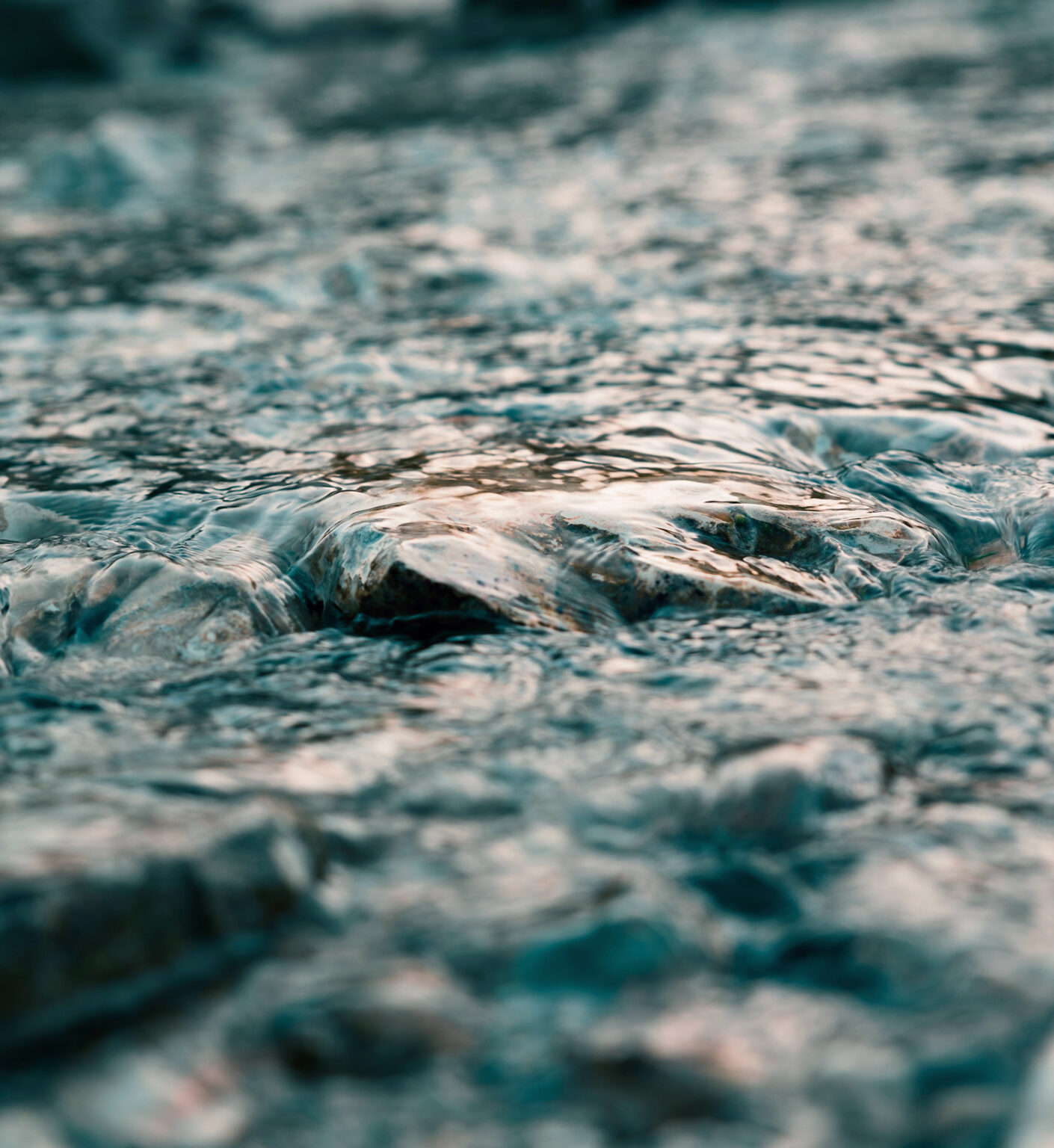 Vigiljoch spring water
A particularly valuable treasure gushes from the springs of the Vigiljoch: slightly radon-bearing water with high-quality minerals.
Since the 1960s, it has flowed through own pipes to Merano, where it is bottled as Merano mineral water. Because of its soothing and pain-relieving properties, it is also used for spa treatments.